How Do I Listen to a Podcast?
What Is a Podcast?
We're so glad you asked. 😀 To put it simply, a podcast is a free audio program that you can subscribe to on your phone and listen to whenever, wherever you like.
A podcast is a series of episodes, centered around a particular host, theme or topic. You can subscribe to a podcast using an app on your phone. You can listen to each episode through headphones, through a Bluetooth speaker, or in your car.
Jump Straight to Step-by-Step Listening Directions
What Makes a Podcast Different Than Radio?
First, podcasts are easier to listen to. If you find a show you like, you can download it and listen to it anywhere. You don't have to worry about using up your phone data if you've already downloaded a podcast and want to, say, take a walk around your neighborhood while you listen.
Podcast apps also make it easy to fast-forward, rewind or hit pause, so you don't have to worry about missing a second of any episode.
Podcasts are also more purposeful and granular than radio programming. There are podcasts out there about everything – every hobby, political commentary, business interests, true crime, spirituality – you name it, there's a podcast out about it.
When you subscribe to a podcast, every episode is downloaded right into your app, so you always know when a new episode is available, and you never miss a show.
Okay- I'm Interested. How Do I Listen to One of Your Podcasts?
First – let us know what kind of device you are using:
iPhone
Computer
Android
Awesome! All iPhones come with an app called Podcasts that is pre-installed on your phone. It looks like this: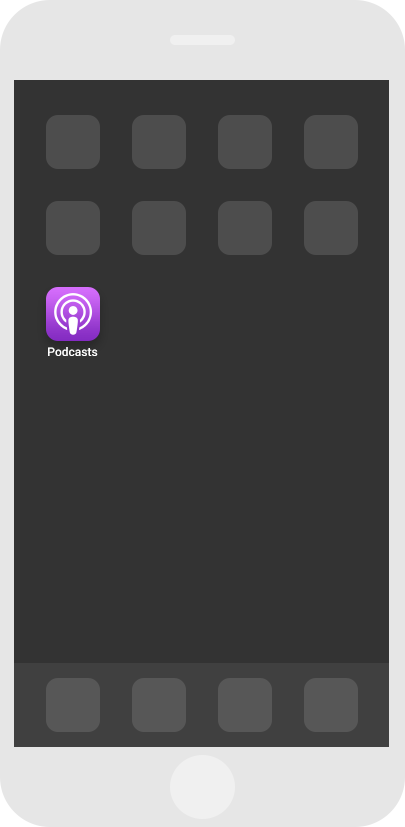 If you know the name of the podcast you want to listen to, click the search button in the bottom right corner and type in the name of the show in the search bar. Try searching for any of LifeAudio's shows.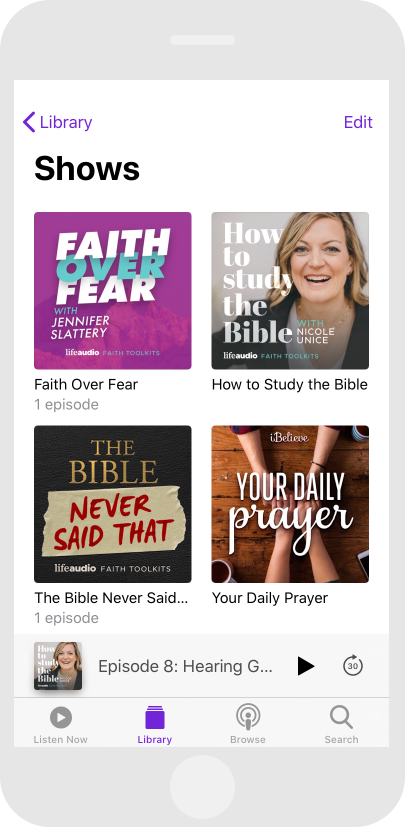 One you've found the show you want, click into it and scroll through to find an episode to listen to. Make sure to click "Subscribe" to get notified when new episodes come out and have them automatically added to your phone.
When you subscribe to a podcast, the next time you open your podcast app, you'll see all the latest episodes already on your phone and ready to listen to.
Try it Now:
Click on any of our shows below and start listening!
All Shows