Romans Week Four: Romans 4 (with Rayshawn Graves)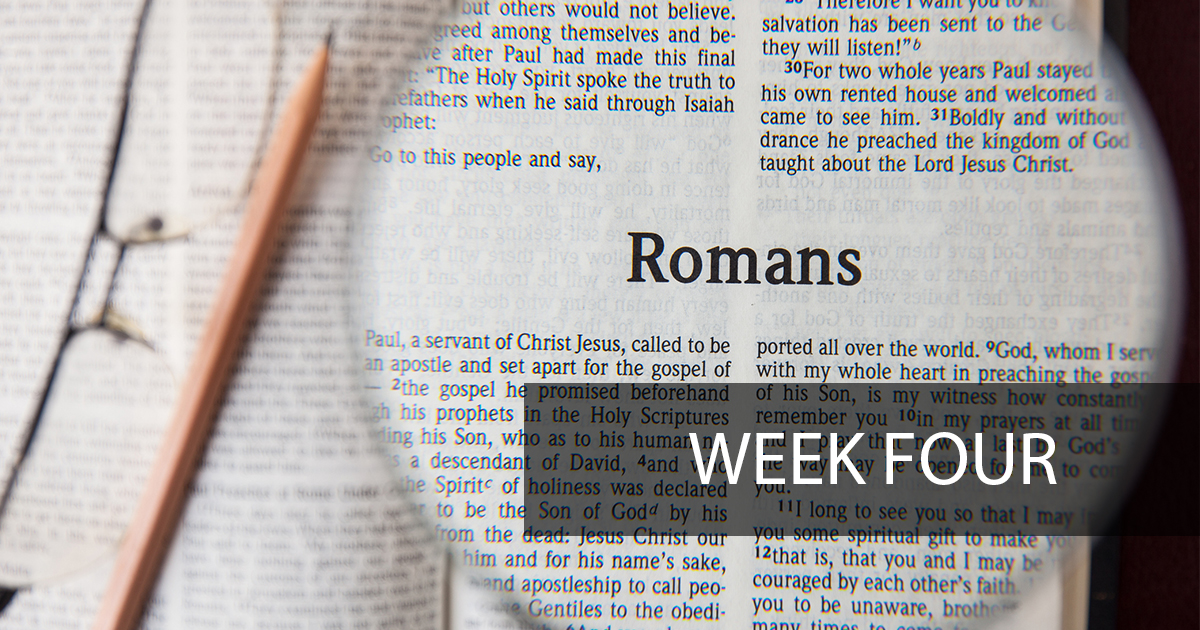 Click
here
to subscribe to Nicole's mailing list and receive bonus resources on Romans
Click
here
to join the conversation in Nicole's Romans Facebook group
Today is a special day! Today I am joined by my friend Rayshawn Graves as we dig into Romans 4. Rayshawn is a pastor here with me in Richmond, Virginia, and hosts the podcast
Ask A Pastor
.
Questions We Ask Every Time We Read the Bible:
1. What do the verses say?
2. What's the backstory? What's the context?
3. What does it mean? What are the principles of this passage?
Romans Week Four: Romans 4
1. What Does it Say?
We learn what it looks like to believe in Jesus – it doesn't work to depend on works. You could stack your works against the works of the holiest person that you can think of, and the scales do not balance.
2. What Is the Backstory?
Sometimes we may think that the God of the Old Testament is a God of wrath, but Paul takes us back to the Old Testament through Abraham reminding us that God has always had a plan. Abraham trusted and believed in God when he had nothing else.
3. What Does It Mean?
We must believe in Him who raised Jesus, our Lord, from the dead. And believe that Jesus was delivered over to death for our sins and was raised to life for our justification. Knowing, embracing, and leaning into this truth is the basis of our faith (v. 23-24).
4. What Does It Mean for Me?
We see God's goodness and proactiveness in our lives – he does for us what we couldn't do.
Resources:
Help! My Bible Is Alive
Follow Nicole:
Her Site
|
Facebook
|
Instagram
Episode Image Credit: Getty
September 27, 2021
Share this episode
See all episodes