Romans Week Sixteen: Wrapping It All Up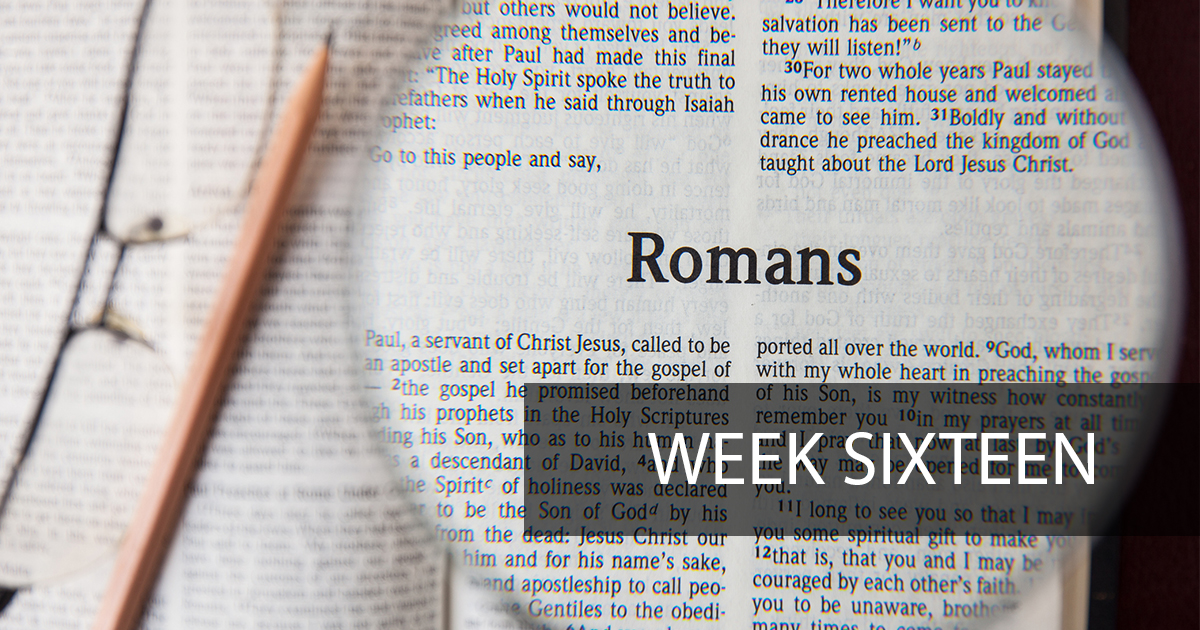 Questions We Ask Every Time We Read the Bible:
1. What do the verses say?
2. What's the backstory? What's the context?
3. What does it mean? What are the principles of this passage?
What does it say?
Over the past 16 weeks, we have learned the truth about sin, the power of faith, and the fulfillment of the law with love.
In closing this book, Paul encourages us to be wise about others and wise about the way we love and create unity within the body of Christ.
What does it mean for me?
Be able to tell someone what the book of Romans is about! What would you say if someone is curious? What would you say to them that would inspire them to read the book for themselves?
Nicole's Wrap-Up of Romans:
"The book of Romans: the truth about sin, the power of faith, alive in Christ, released from the law, free in the spirit, suffering for a reason, more than conquerors in this world! Mercy always reigns -- for Israel and for us. Now we are transformed! So, at home and at work, whether weak or strong, we fulfill the law with love! We need each other, and everyone matters. But let's be wise --seek unity and love, not division or strife."
Resources:
Help! My Bible Is Alive
Follow Nicole:
Her Site
|
Facebook
|
Instagram
Episode Image Credit: Getty
December 20, 2021
Share this episode
See all episodes